Published on Tue, 05/30/2023 - 10:19
Our carbon footprint 2022: methodology, assessment, and key figures
In accordance with our CSR approach, we once again calculated our carbon footprint over 2022, using the methodology from the The French Agency for Ecological Transition (ADEME).
Why measure and analyze one's greenhouse gas emissions? 
Assessing the carbon footprint of a company's activities is essential to set objectives to reduce the volume of its CO2 emissions. It gives a clearer view of its environmental impact and helps better detect any potential areas of improvement.
 
Methodology: how is greenhouse gas (GHG) measured?
Real consumption (in m2, liters, €…) is translated into CO2 emissions.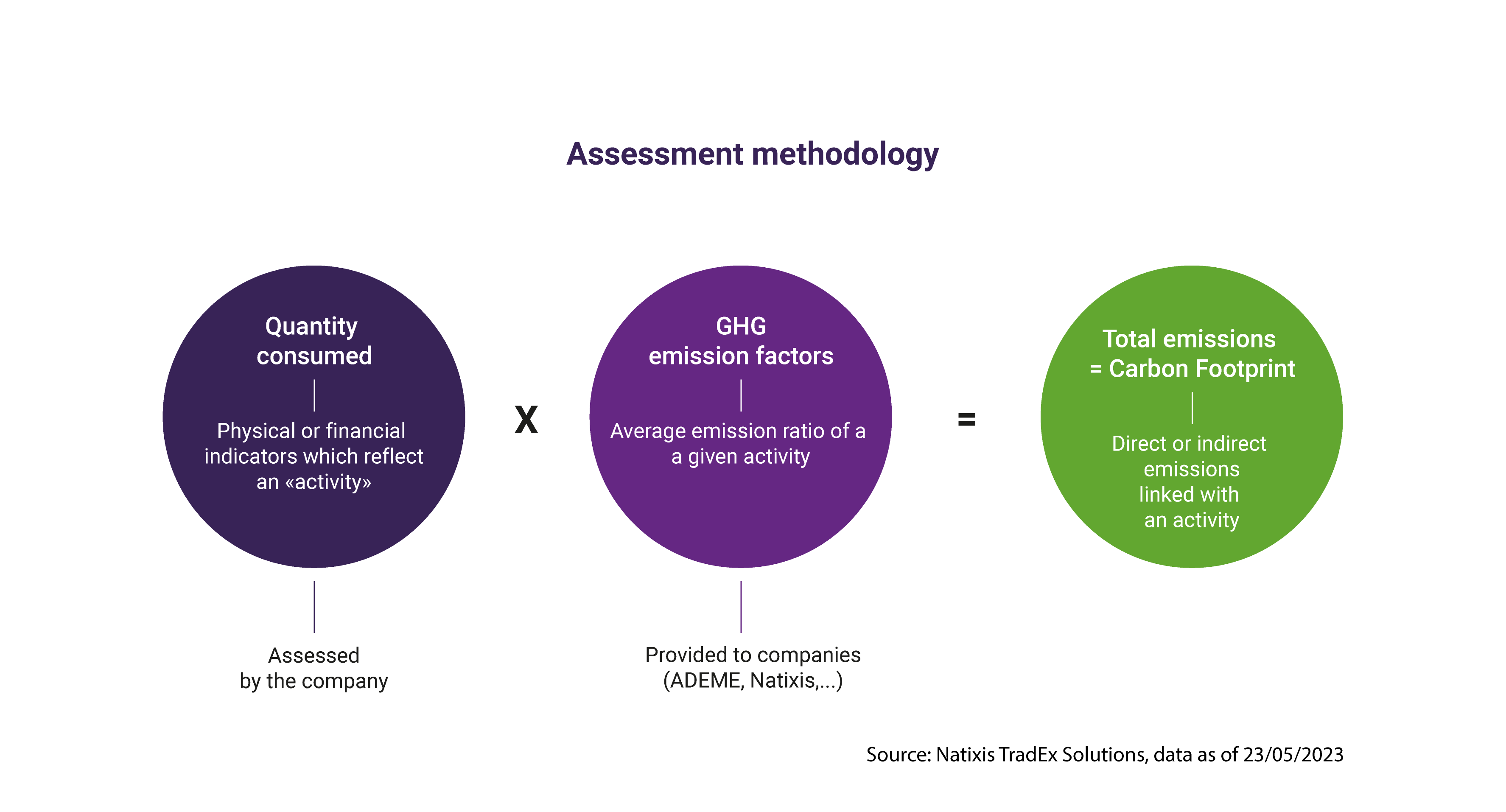 Three scopes are considered: 
-    Scope 1: emissions stemming from company-owned and controlled resources, such fossil fuels combustion inside buildings, and vehicles controlled by a firm. 
-    Scope 2: emissions produced outside the organization but purchased by the company 
-    Scope 3: all indirect emissions (not included in scope 2)
Key figures of NTEX greenhouse gases classified by categories
55 579.12 Kg CO2 equivalent of GHG's (i): the result of our carbon footprint assessment in terms of emissions over the 2022 fiscal year, i.e., 1 355.59 Kg CO2 equivalent of GHGs per employee. This result breaks down as follows (ii):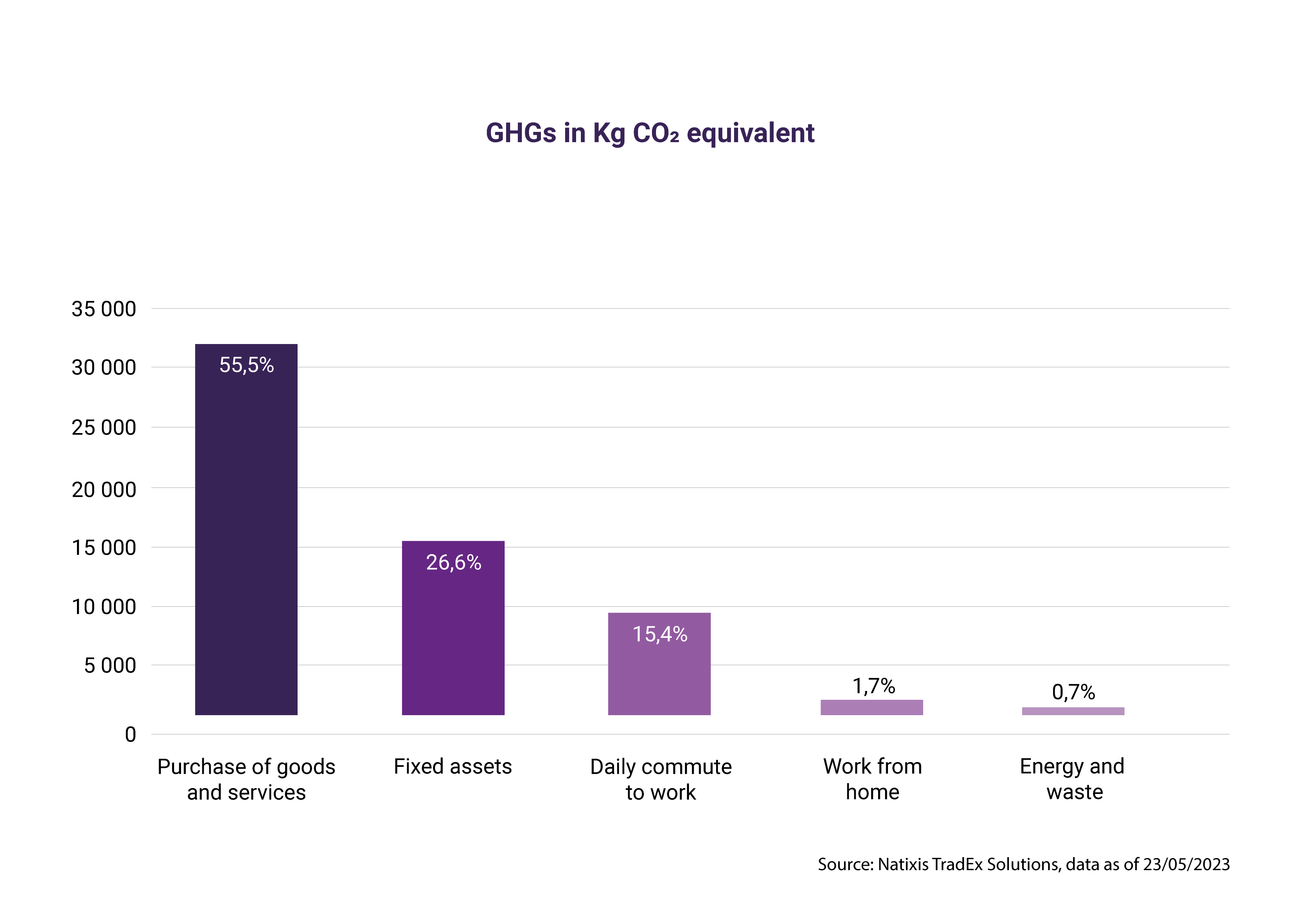 The three most carbon-intensive items for NTEX are similar to the previous year (2021 report): purchase of goods and services, IT-related assets and employee travel.
In 2021, the carbon footprint result of NTEX was 56 625.47 Kg CO2 equivalent of GHGs. Our emissions have decreased of about 1 ton CO2 equivalent of GHG's versus last year.
Additional information on the calculation methodology is available upon request.
(i)    Greenhouse gases

(ii)    To carry out this carbon footprint assessment, the methodology developed by the French Agency for Ecological Transition (ADEME) was used, and 6 emission items were analysed: energy, consumption, purchase of goods and services, fixed assets, waste, employee travel and working from home.
This information is intended for professional clients as defined by MiFID. The information provided reflects NTEX's opinion as of the date of this document and is subject to change without notice.

Non-contractual document, issued in 23/05/2023