Our mission is to simplify relationships between participants and offer an additional source of performance for your investments
We are considered a major player and a leading specialist in the securities lending markets. Our securities lending program is built on close relationships that have been established with our counterparties. The objective of our program is to optimize the positions in your portfolios and contribute towards providing an additional source of performance through income generation while managing associated risks.
Our operational security lending process
Texte de gauche
1/ Transaction set-up

Matching of borrowing/repos with lending/repos

2/ Management of events during transaction life-span

Partial returns of securities
Daily margin calls for counterparties
Corporate actions and dividend collection

3/ Daily/monthly processing

Transaction accounting
Transmission of settlement instructions
Image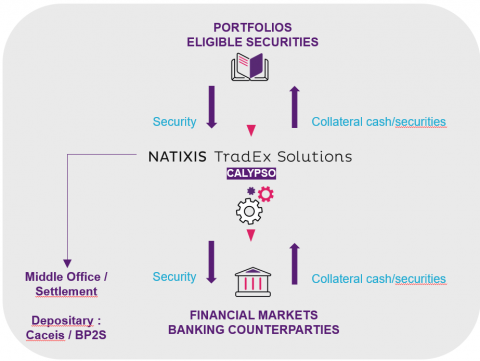 "

Our process strives to optimise your positions while ensuring pricing efficiency for the duration of the security lending transaction. Our focus is also on providing a robust framework to strictly control associated sources of risk

"